It isn't much fun when it's the school holidays and it's raining.
Try some of these fun activities to keep boredom at bay.
Let us know if you have any activities that you would like to share.
Playdough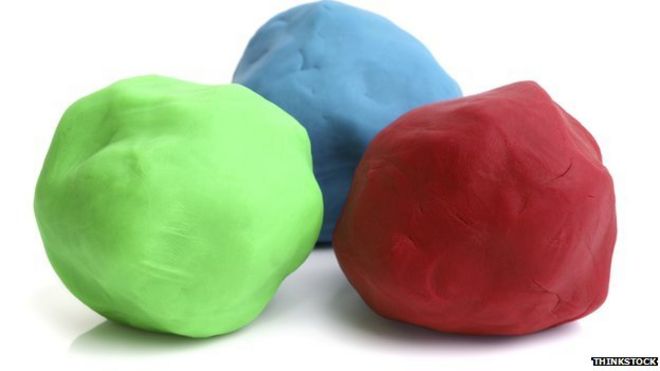 Please ask an adult to help you as this recipe uses hot water.
Playdough can be made into just about anything and this dough will keep for about 3 weeks if wrapped and kept in an airtight container.

You need:
2 cups of plain flour
1 cup salt
2 tablespoons oil
1 ½ tablespoons of cream of tartar
2 cups very hot water
colouring (food dye works well)

Method
Mix flour, salt and cream of tartar together. Add the oil, water and colouring and mix thoroughly until it forms into a ball. Leave to cool then keep in an airtight container.


Balloon Pinata

Cover surfaces with old newspaper before you start.
Blow up your balloon.
Stir 3 parts flour to one part cold water and stir until the mixture is smooth. Cut newspaper into strips, dip them into the mixture and cover your balloon leaving a space around the the knot area.
Leave it to dry and it will turn hard - you may need a second coat.
Paint your pinata with any design, pop the balloon and throw it away.
Put sweets or small toys into the hole that you left earlier, tie some string to it and when you are ready to use it, bash with a wooden spoon to release the treats. Great idea to use instead of party bags.

Modelling

Use old material, boxes, yogurt pots, egg boxes, bottle tops, corks and milk cartons to make different things.
Some great modelling junk.
Washing up liquid bottles
Yoghurt pots
Egg cartons
Milk cartons (the plastic ones)
Corks
Foil pie/cake dishes
Smarties tube
Plastic & paper cups
Bottle tops
Kitchen roll tubes
Wrapping paper tubes
Ice cream cartons
Empty sellotape rolls
Empty cotton reels
Milk bottle tops
Plastic film containers
Plant pots (small)
Tin foil
Fabric remnants
Buttons
Sequins/beads/fake jewels
Feathers
Dishcloths
Ribbons
Cord
Get creative!!

Flower pressing

It's easy to do with some kitchen paper and a couple of big books.
Pick some flowers and leaves. Check beforehand which ones you are allowed to pick, and avoid wild flowers. Daisies, dandelions and buttercups are okay.
Once you have gathered your flowers and leaves, place them on a piece of kitchen paper and lay another sheet on top. Carefully put all of this inside a big book – an atlas or phone directory is good – and place a couple more heavy books or weights on top.
After only a few days the flowers should be beautifully flat and crispy. Pressed flowers make wonderful cards!

Sock Puppets

Use old socks and decorate them with bits of junk, feathers, sequins, and paper. You could also tape a piece of paper around a finger and stick bits to that as a finger puppet.
Cut out a character from a magazine and attach it to a paper band that fits around a finger, hand, arm or foot!
Use junk models as props for your show!
Try making a puppet theatre out of a box and decorate it with cut out shapes or pictures from magazines, or paint it. You could even make some curtains from scraps of material and put on a show for your friends!

Catalogue Collage

Get an old catalogue, safe scissors and glue. Cut out the pictures that you like the most and stick them onto sheets of paper to make other pictures.

Leaf Collages

Head off to your nearest park, woods or heath. Take a plastic bag in your pocket and stuff it with leaves, twigs, grasses, bark, hips, acorns, seed heads and anything else that looks interesting.
Big bits of paper and lots of glue are usually all that is needed, but you can use paint, pens and crayons too if you like.