What a busy week we have had this week! Our first ever Aspirations Week was a great success.
There have been many visitors meeting the children and discussing their jobs or roles in the
community; what skills are required to help them secure the job; what they actually have to do; and
finally, what they love about their job.
On Monday, the children met Emma Luke, a children's nurse from the NHS; Nicole Johnson, a train
conductor and Asma Patel who is a recruitment officer from Northern Rail; Lloyd Thompson, a break
dancer from Tranquil Productions; and Steve Turner who is a civil servant and HR advisor from the
Department of Work and Pensions.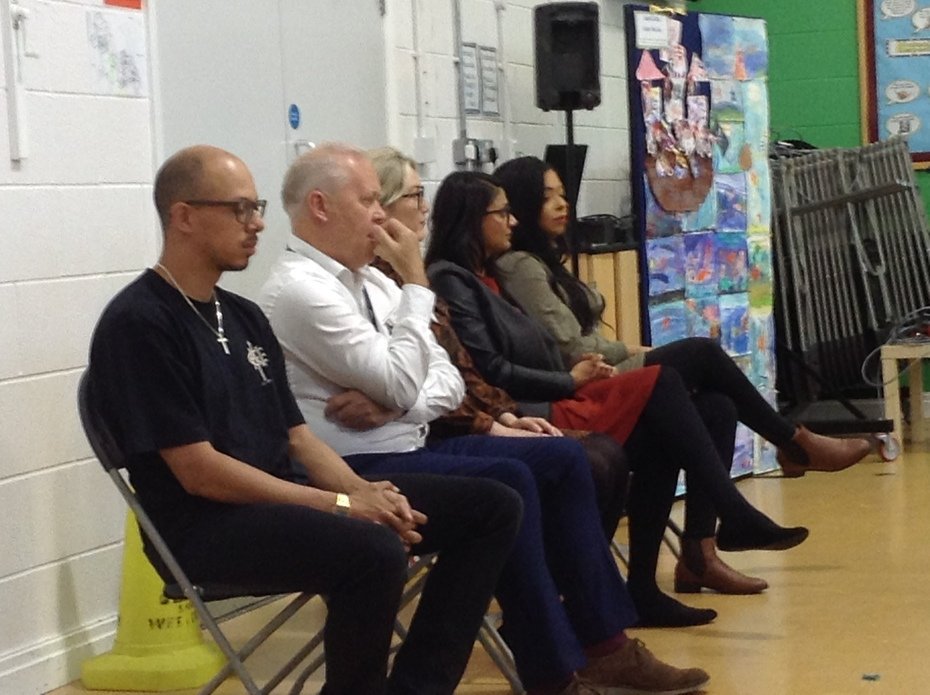 All volunteers took part in 'What's my Line (of work)' for the children to work out what jobs they did by asking astute questions with only 'yes' or 'no' answers, before they revealed their true identity. The volunteers then kindly held discussions in different classes across school.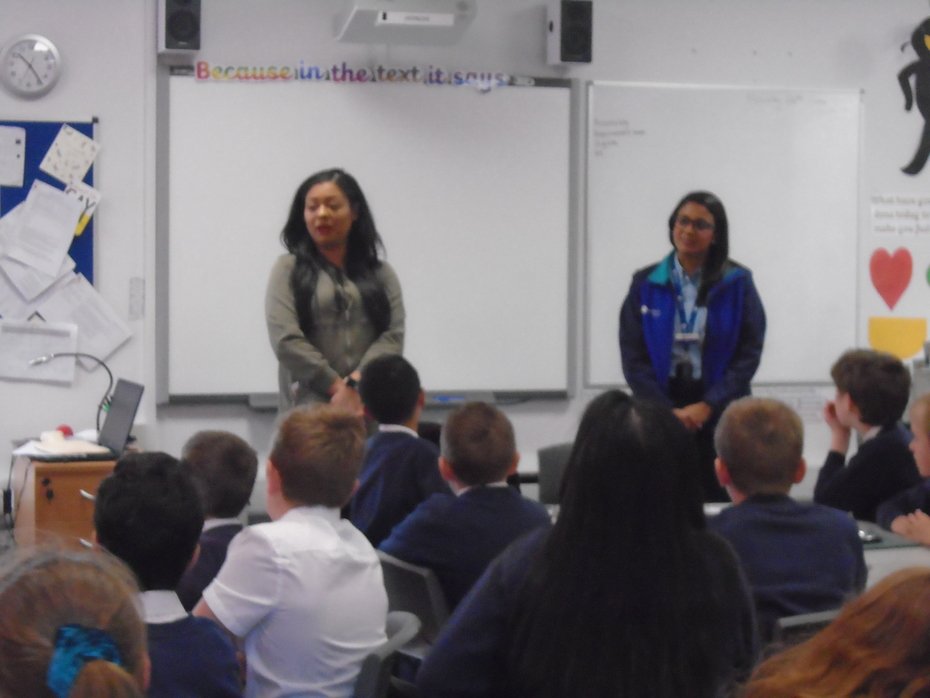 On Tuesday, the children learnt about being a business entrepreneur and how to set up a cake shop and bakery from very small beginnings. These talks were given by Katie Haskett, one of our parent governors. Acer class also had a session about 'how to reach your potential' by one of Bradford's Community Champions and a director of legal training, Zaf Shah, following a super inspirational talk at the parents' coffee morning. Key Stage One children also found out about Malcolm the Weaver, who had been on CBBC showing children how certain fabrics are produced from wool by dying and weaving it.

On Wednesday, another of our parents Sabrina Almas, very kindly volunteered to come in to talk to children about her profession and the skills involved in being a social worker; and how she is able to help children and works with other agencies. Some classes then took part in some workshops, learning how to break dance. The children were amazing!

Yesterday, the Deputy Lieutenant for West Yorkshire, David Pearson, then talked to Key stage Two pupils about his role organising and participating in Royal visits and representing the Queen at certain events. Some lucky children even got to hold his sword - very carefully of course!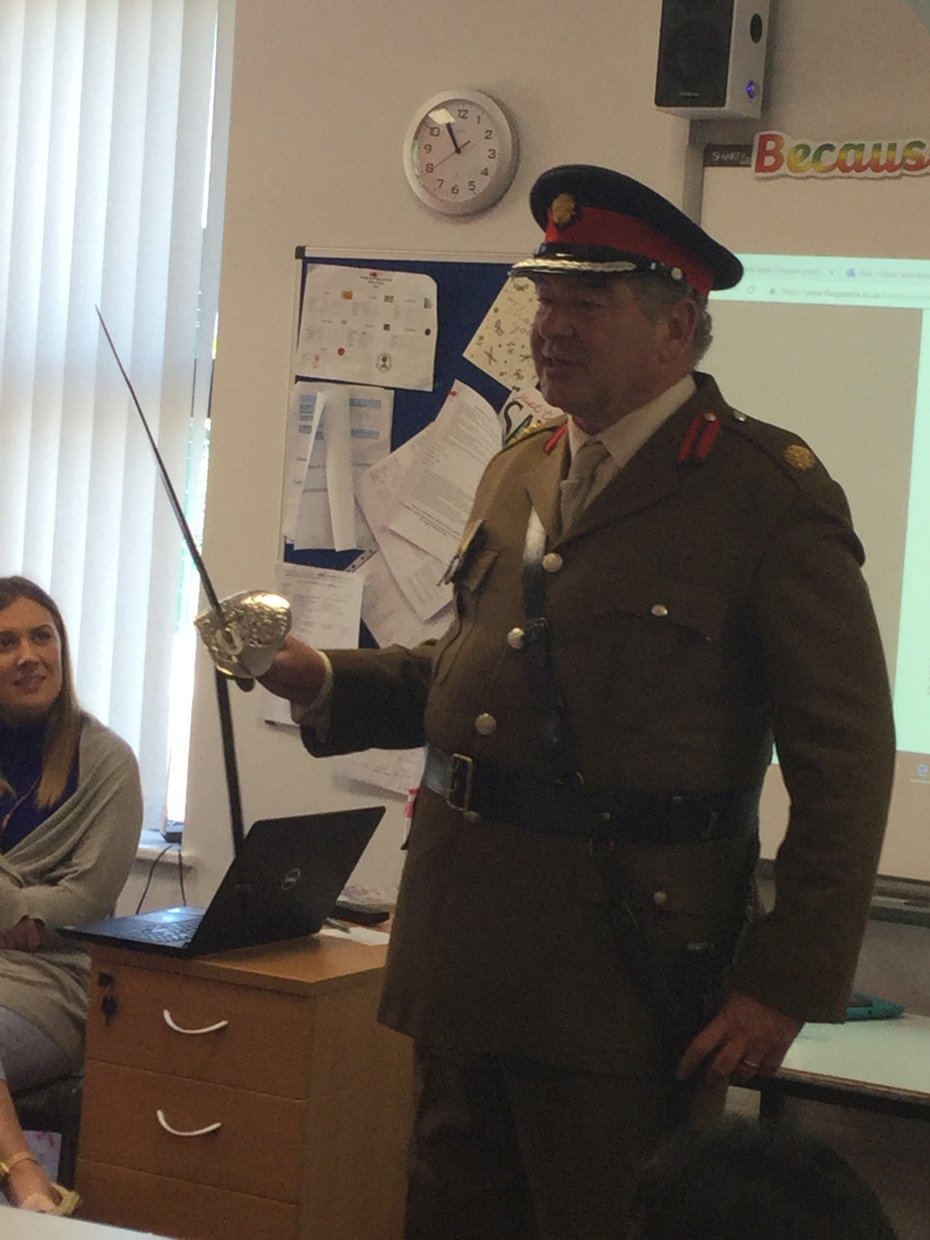 Finally, all classes had Craig Wormersley from LB Casting in to talk about the skills needed to become a casting director and how he set up his company and Summer School. They even chatted about some celebs!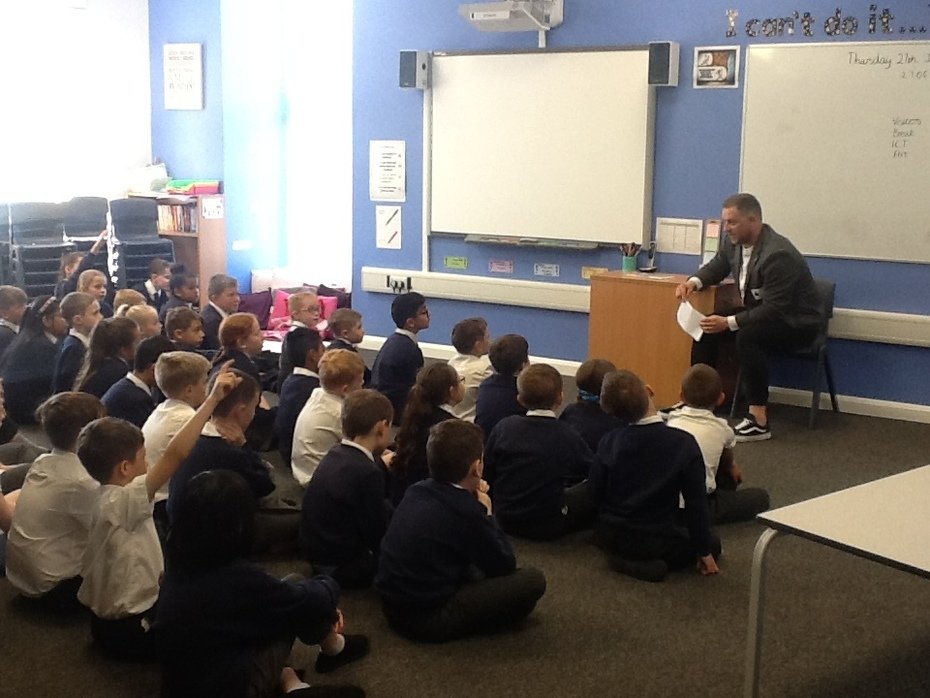 The children also completed an online survey 'JED' to help them see what type of job they would be great at and looked at some different careers that are on the market these days. They loved finding out just how much people got paid!
I would just like to thank all the volunteers who kindly gave up their time to help our children to learn about the world of work and inspired many of them on the way.