School Council/Litter Pick Posse 2018/19
WE WON!!!!
During the holidays, four lucky (and very brave) pupils were invited to attend a filming and news reporting session at Bradford City Hall as representatives for Stocks Lane School Council because they have been nominated for this year's Community Star Awards for all of their hard work in school and within the community.
They have implemented many initiatives to support the sustainability and future of the school such as our Eco-Warriors, who reduce the amount of paper, electricity and water used, and thus reduce costs. Recycling of all paper and plastics across the whole school, purchasing additional recycling bins and ensuring recyclable milk cartons are used, and the recycling of pens within the Great Heights Schools' partnership to reduce landfill sites.
Each month the Litter Picking Posse go around the park, the field and nearby roads and snickets to collect rubbish that has been dropped by the public. They managed to successfully campaign for additional bins down Stocks Lane and one near the park, as well as make the public aware of the 'Boo to Poo' campaign for dog walkers and reduce the amount of dog dirt left on paths, the field and verges.
Congratulations to our new members who are: Aiza, Hermione, Lauren, Maisey, Olivia, Demi, Evie, Abigail, Kian, Oliver, Charlotte, Holly, Penny, Amelia, Samuel, Corey, Asher, Dean, Holly, Lacey, Holly, Toby, Jake, Milly, Archie, Ollie, Daisy, Jack, Katie, Zak and Bobby-Lee.
This year we will undertake a new project with Bradford Council to combat loneliness in the community. Some of us will write to build up a relationship with residents of local care homes and create a pen-pal system. We hope, through our letters, to learn about the history of the area and how it has changed over the years.
We will also continue with our recycling initiatives throughout school and we would like to push some of these initiatives throughout the community- Bradford Council wardens have agreed to ask businesses in the area to support us in this project.
We have identified a company who can recycle writing equipment and give them a second life as watering cans, waste paper bins and even furniture. Over the last few months we have collected a substantial number of old, dried-out, unwanted and broken pens and we would like to continue with this which will in turn reduce landfill. In time we will display a recycling container in the foyer, but until then please can you encourage friends and family to support us and send any old writing equipment into school.
School Council 2017/18
Our School Councillors are: Dua, Bethany, Elise, Hollie, Ethan, Demi, Evie, Elizabeth, Abigail, Olivia, Amelia, Rhys, Finlay, Millie and Jake
Our Litter Pick Posse are:
Bobby-Lee, Jake, Julian, Riley, Holly, Alexia, Corey, Adam, Archie, Tyler, Katie, Zac, Daisy, Joshua, Archie,Jack, Aisha and Millie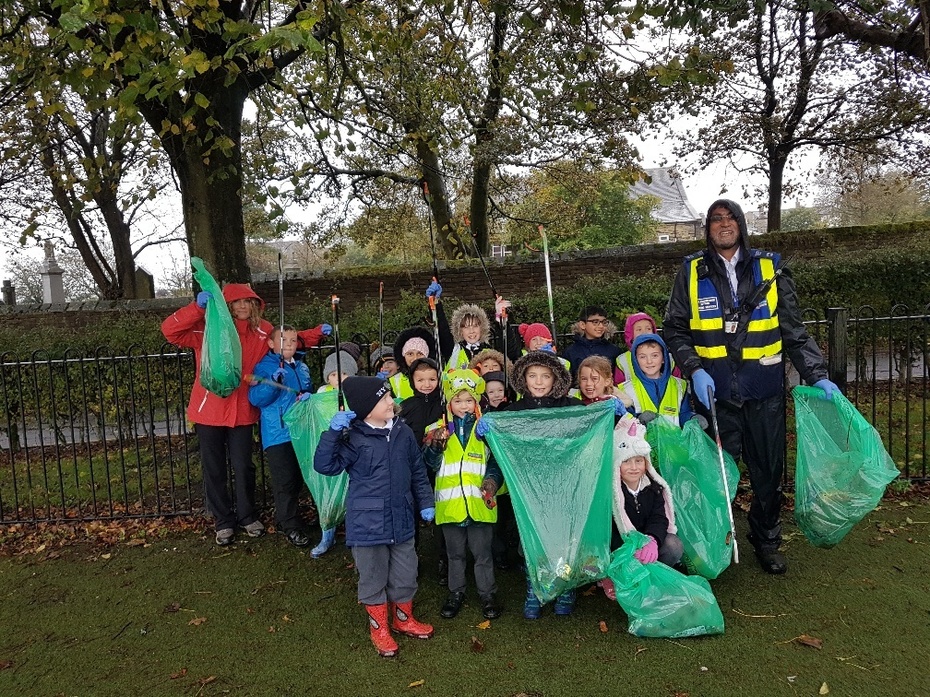 We are the Litter Pick Posse and we meet once a month withe Bradford Council wardens to collect rubbish from the local area.
We have even had our photo shared on Facebook!
School Council Aims
Our aim this year is to reduce, reuse and recycle.
We have lots of ideas and have already put some in place to help reduce the amount of waste that we produce as a school. We have paper protectors who make sure that waste paper is either recycled or used a scrap paper for wet playtimes.
The eco-warriors ensure that lights and plug sockets are switched off throughout school when they are not necessary. They are also monitoring the heating and turning radiators down when necessary.
Using unwanted materials we are producing a piece of art which will be displayed in school.
They are checking how much water is being drunk by the pupils so that only water bottles that are required are filled.
Please support us.
2016-17
Our new School Councillors are Hannah, Melody, Elise, Daisy, Evie, Elizabeth, Olivia, Lauren, Amelia, Archie and Tyler.
We worked with the police and the traffic wardens to patrol the area ensuring that motorists were parking safely around our school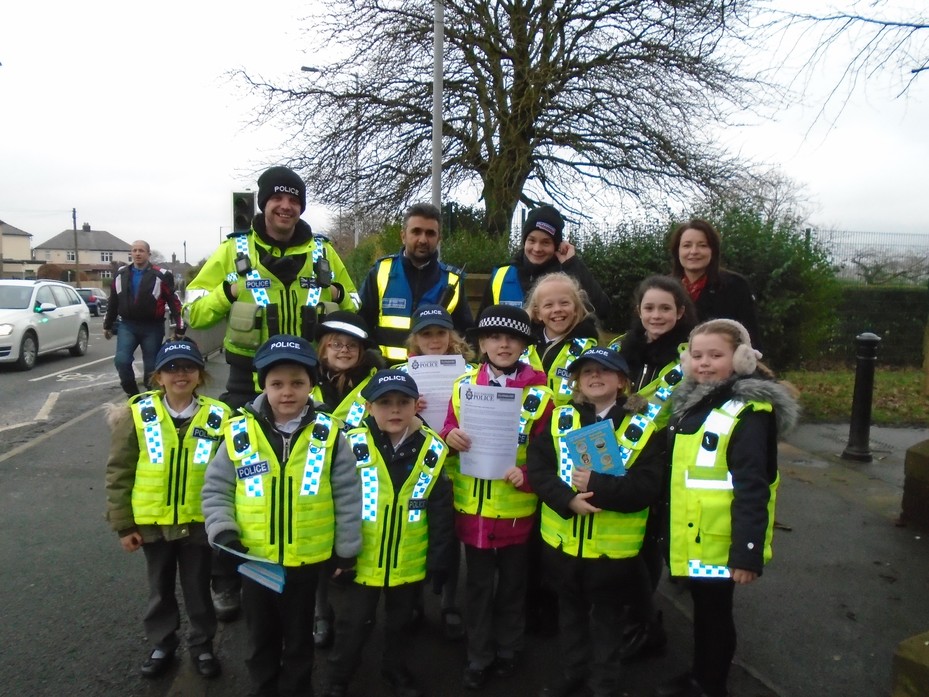 We will continue to work with Bradford Council to patrol the area, litter picking where necessary and ensuring that our dog fouling campaign is still working.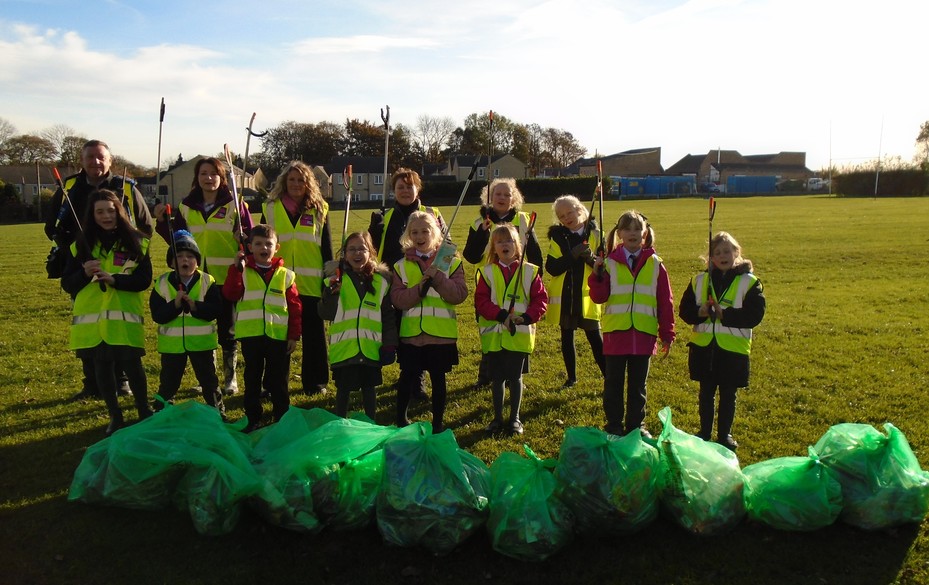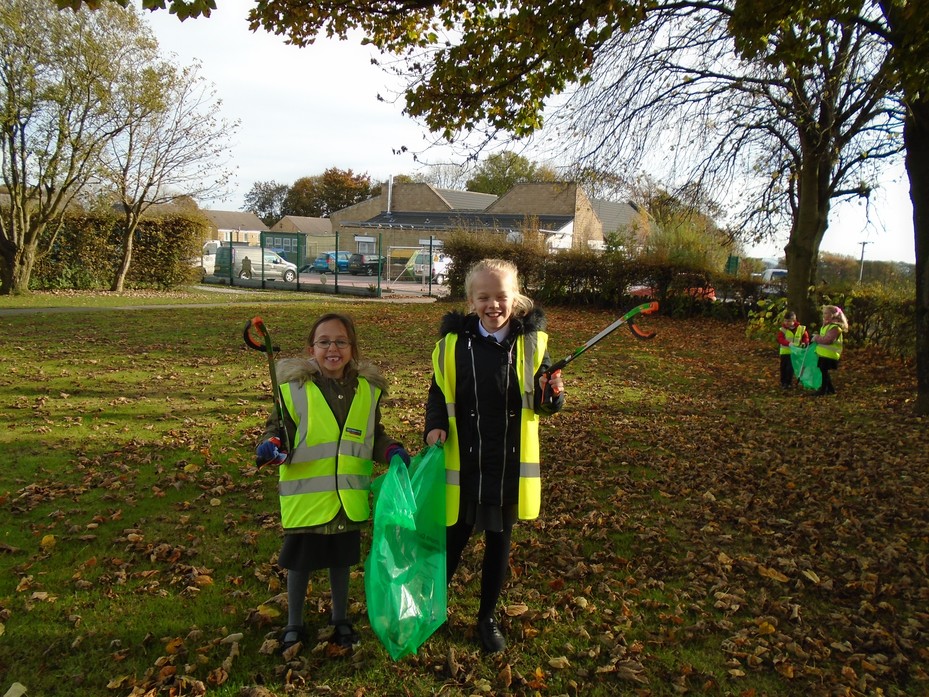 We aim to reduce the amount of waste that school produces by recycling where possible and by educating staff and pupils.
2015-16
On the hottest day of the year we put on our high visibility jackets and gloves; we collected our crocodile litter pickers and set off to collect rubbish around the park and Highgate Road.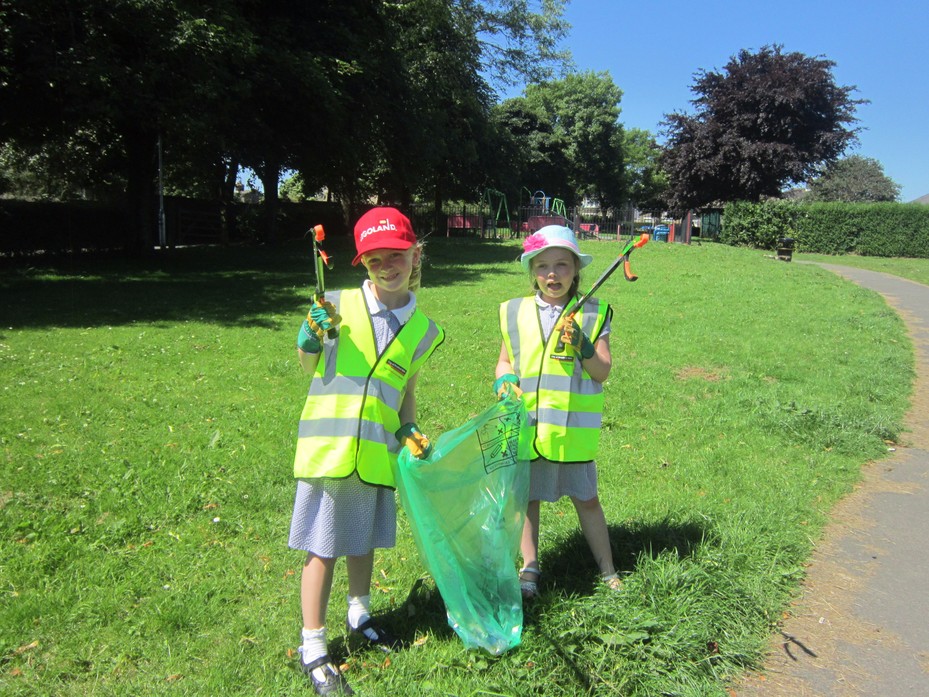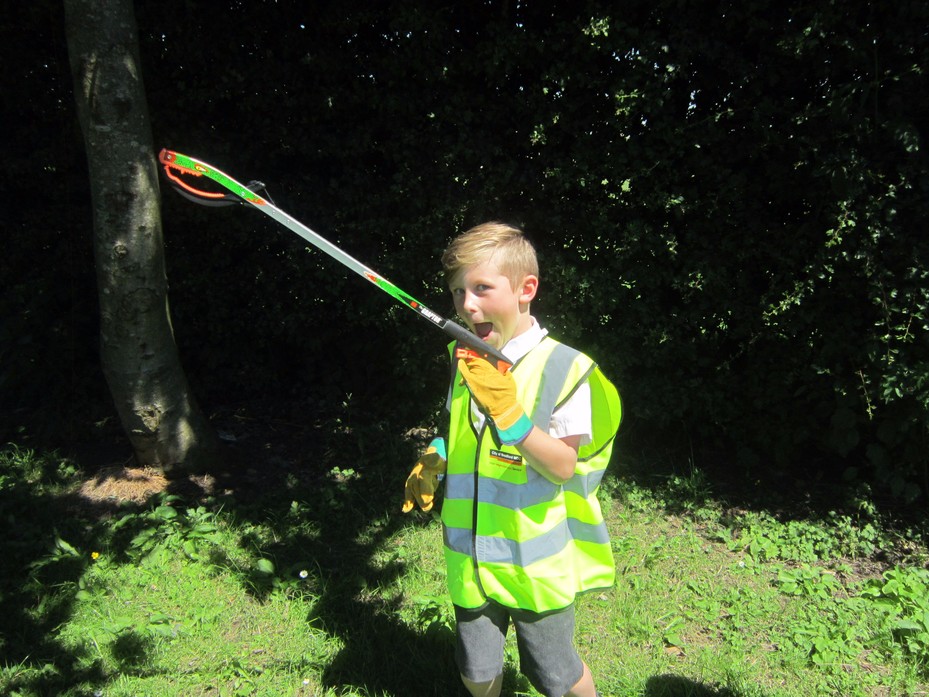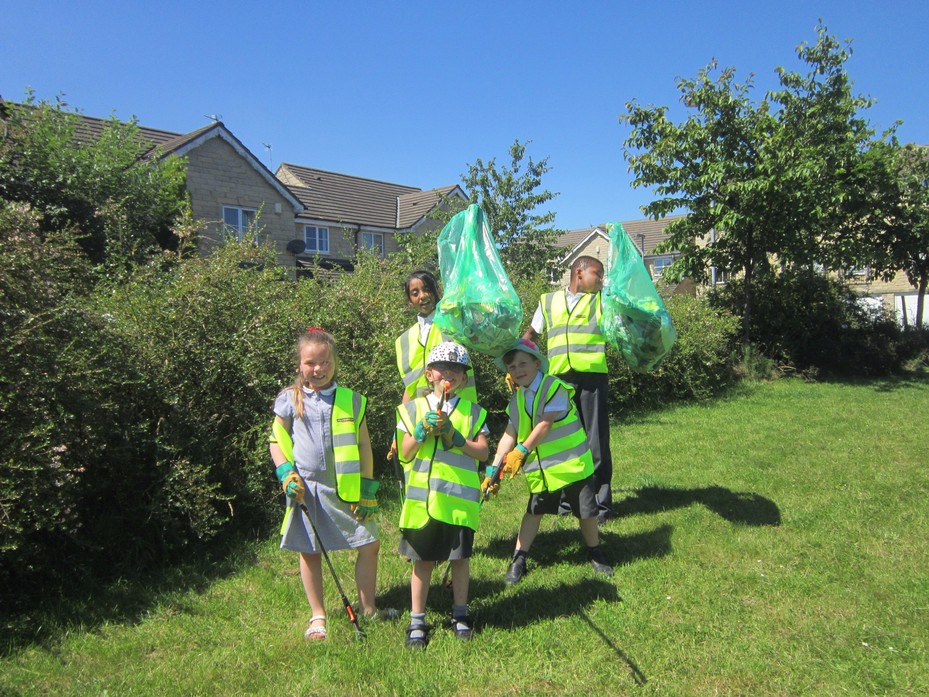 We were only out for an hour but look how much rubbish we collected!